At a little past 2 p.m. the wait staff and cooks have worked a full shift at Roasty's Diner and are more than ready to close.
"We all start around 6 (a.m.), so we're trying to get closed," owner Achilles Barbos noted on a rainy day in June.
It's a 70-year tradition here, Barbos said, that a Greek family has owned this diner featuring breakfast and lunch. A tradition that Barbos went well out of his way to keep.
Roasty's went through a rather troubled time before Barbos bought the diner in 2022. Gone now are the bar is the back and a back door to the alley that he indicates led to much of that trouble.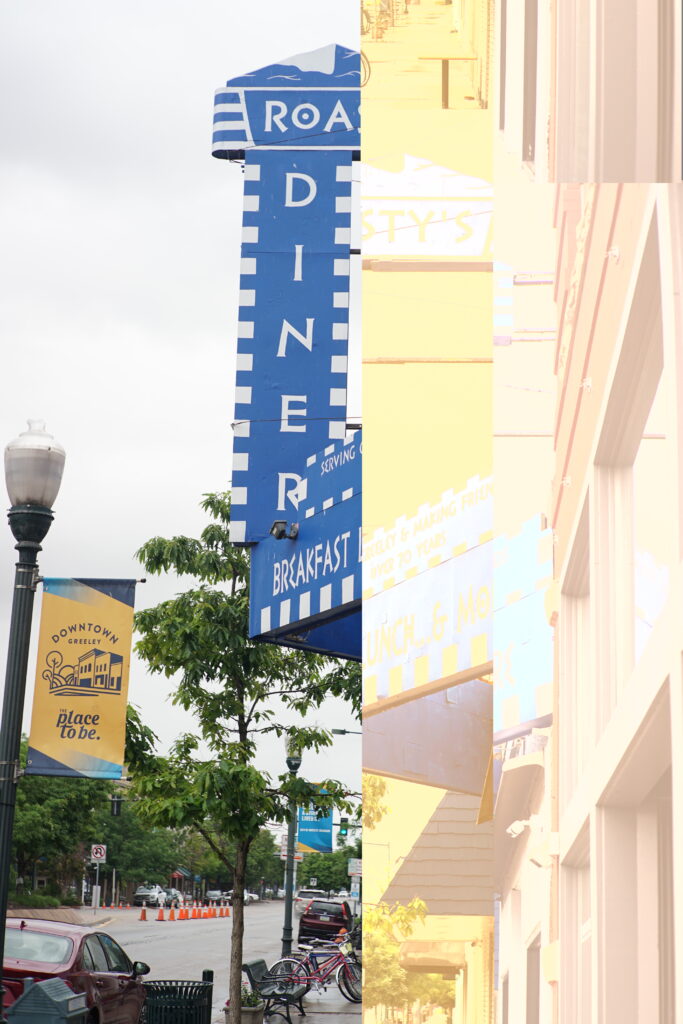 "We kept the same employees," he said, and notes that more than a few of them have worked at the restaurant for a prolonged amount of time.
Almost as long as this location has been a Greek diner.
The 920 Eighth Ave. building was originally constructed in the early 1900s, perhaps as early as 1906, and housed a number of varied businesses, including coffee shops and restaurants, until the Longs Peak Cafe opened in 1948. That cafe operated until 1970, when Paul Lepeniotis purchased the business, he changed the name to Roasty's Steak House.
Bardos and his family were long-time customers, but more importantly, Lepeniotis gave him a personal loan to start EduMetrisis LLC. The assessment software is a tool Bardos honed in 31 years as a professor of school psychology at the University of Northern Colorado.
"I wanted to keep the name to honor Paul," Bardos said. He also wanted to restore the diner to the place where families are comfortable.
So, gone are the bar and pool tables, and opening in the back is a bakery that will feature some Greek traditions, such as baklava.
And at home is a great American tradition, the Greek diner.
Bardos and his family knew that the dream of bringing a piece of Greece to the Greeley community was exciting for Lepeniotis, and they want to keep that tradition going. They say it's fulfilling and a fun way to start each day by welcoming regulars they've known throughout the years, the years when they, too, were customers.