"Since we opened up in 2015, the question for many years was, 'Why Greeley?'" said WeldWerks Brewing Co. director of experience Kristin Popcheff.
If you're launching a brewery, why pick the Weld County town over some of the more-established brewing meccas along the Front Range such as Fort Collins, Boulder or Denver?
"… No one considered Greeley to really be part of the Colorado beer scene," Popcheff said. "But it's been so long since we got that question because people are starting to recognize it as a destination, which is really awesome."
WeldWerks, which is consistently ranked by respected beer publications as one of the nation's best breweries and has spent nearly a decade growing its distribution well beyond its Northern Colorado hometown, is the face of the Greeley brewing scene, but by no means it is the only player. In downtown, the city's burgeoning brewing and distilling ecosystem includes businesses such as TightKnit Brewing Co., Wiley Roots Brewing Co., 477 Distilling and Syntax Distillery and Cocktail Bar.
And Yetters Brewing Co. soon will reopen at 1013 Ninth Ave., after rebranding under new ownership from its original name of Green Earth Brewing Co. late last year.
"Being downtown has been part and parcel of who we are since the beginning," Popcheff said, and the energy of the district — which in recent years has "been revamped and grown" — helps keep brewers' creative juices flowing and drinkers filling seats at taprooms.
In fact, downtown brewers don't merely cohabitate, they collaborate.
"We have a really great relationship with (the operators of TightKnit). We actually have a collab beer coming out with them soon," Popcheff said. "They're just making phenomenal beer."
In recent years, the Greeley brewing scene has evolved to the point that individual breweries are staking claim to certain niches within the industry.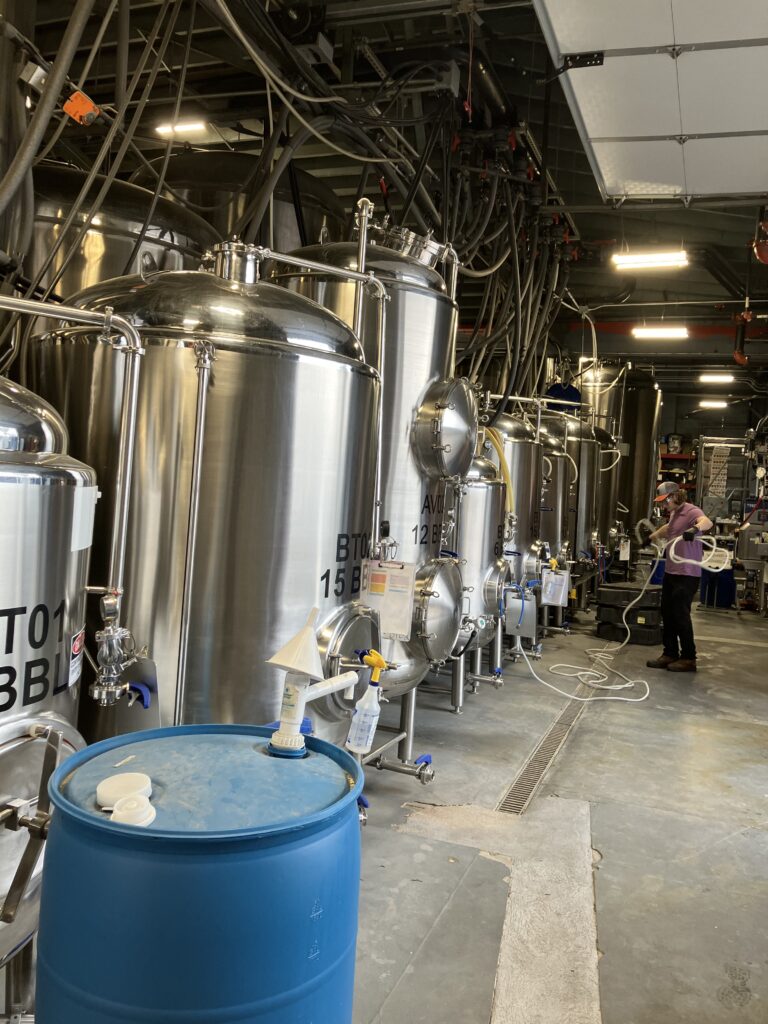 WeldWerks made a name for itself in the realm of hazy IPAs, while at Wiley Roots, "they specialize in sours and slushies," Greeley city social media specialist Becca Vaclavik said.
Beers made by Wiley Root and Greeley's other producers frequently make short journeys from brewery to behind the bars of downtown's many watering holes.
"One of my favorite things is that we have a really awesome adult-beverage scene," Vaclavik said. "… There are a dozen places to go and drink and try out recipes you can't get anywhere else."