It started with five crafty Greeley residents, and it's taken off in creative ways.
"We met each other through craft shows and other experiences," said Sally Otto. "We had a dream to create a space for creatives like ourselves, and we also wanted to have a do-it-yourself studio so vendors could teach classes."
The result is Makers Mercantile and Studio, which opened June 8 as what Otto called "the new kid on the block," and those classes began in July, Otto said.
Corbin Swain, who owns the approximately 2,000-square-foot space that had sat empty for some time, tried to sell it for about a year but took it off the market in March, she said. "It became available for lease, and we jumped on it because it's one of the best locations in downtown Greeley."
The store now shows off the works of more than 70 handcrafting artisans, who can pay monthly rent to use any space from a shelf to a full booth and set up their inventory for sale. Items for sale run the gamut from home furnishings and decor to pottery, jewelry, soaps, lotions, jams, jellies, salsas and pickles. The store had to get a cottage food license to sell the edible items.
Makers Mercantile gets a 15% commission on each sale, and the vendor keeps the rest, Otto said.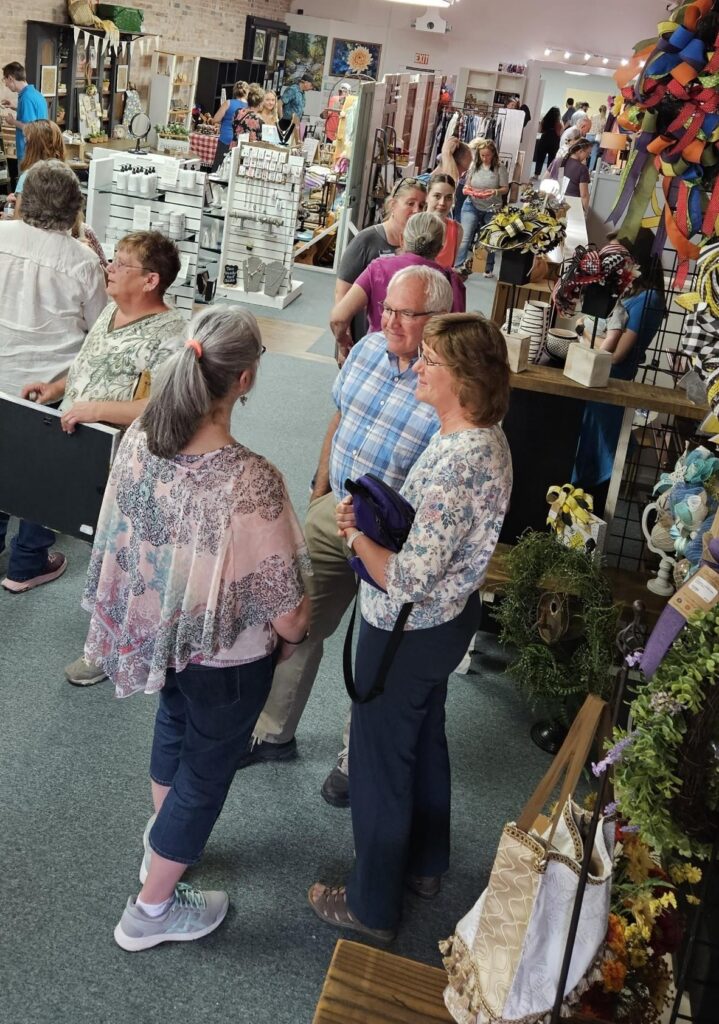 Entrepreneurs age 18 and younger get free spaces. "We have 12 of those," Otto said, adding that the items made and sold by the teens include jewelry, tumblers, dog collars, hair accessories and paint-poured art and frames.
Each of the five owners has a specialty. For Otto, it's macrame, upcycled furniture and home decor. For Mike Herbst, it's lamps made from vintage items such as sewing machines and skateboards. For Jen Frein, it's hand-stamped greeting cards and coasters. For Deb O'Dell, it's garden wands, scrap-wood owls and "napkinized" decor on wood, paper or cloth. And for Jessica Marshall, it's digital and print invitations, party decor, logos, brochures and yard art.
"What we really want is for vendors to learn about business and expanding their business," Otto said. "Maybe then they'll want a website and take it to a full business on their own.
"We are just excited to be a part of downtown Greeley and all the changes happening."