The day begins early at the La Tarahumara Market, a true Mexican market at 1101 Eighth Ave. featuring a butcher's shop, produce, houseware and authentically Mexican sweets.
But it is the restaurant, which many of us Anglos may not know about, that drives Samual Diaz here earlier in the day than most of us ever see, a schedule he has been keeping the last 20 years.
"My dad gets here at 4 a.m. to cook the menudo (a tripe-based soup that takes four to five hours to cook) the carnitas (slow-cooked pulled pork), rice and everything else we cook fresh daily," said Ariany Diaz, revealing that her father been doing this for two more years than she has been alive.
There's not a lot of English spoken here, but the restaurant portions and delectable aromas speak for themselves.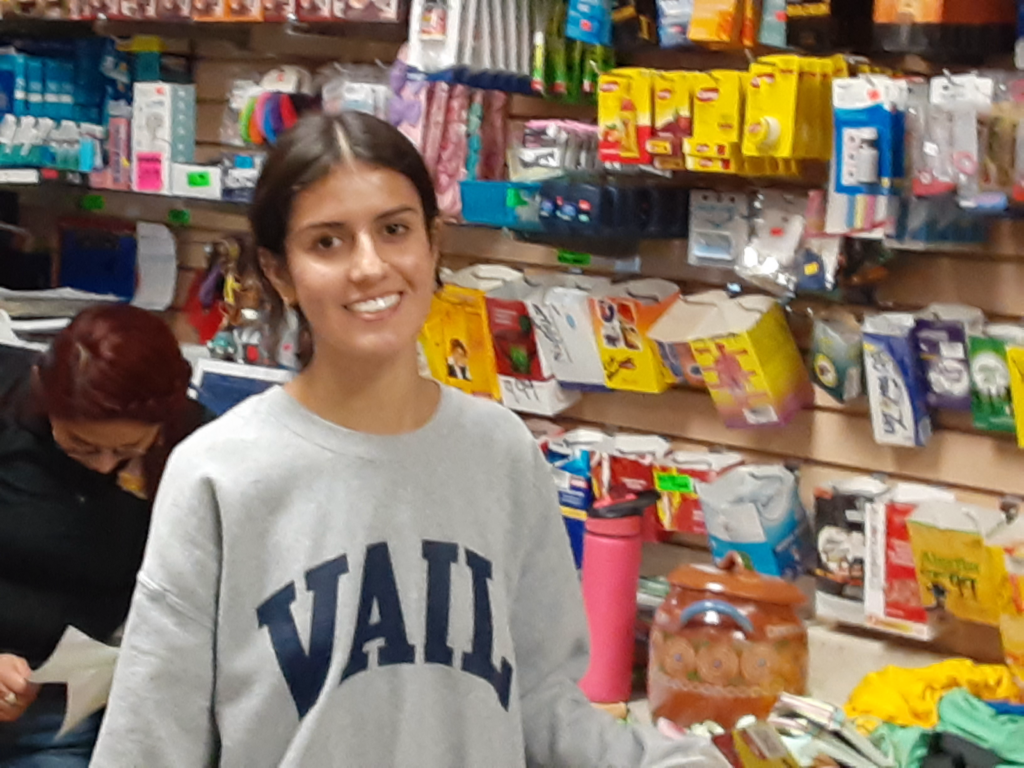 And this piece of Mexico situated in downtown Greeley seems likely to continue as such for quite a while. Ariany will attend the University of Northern Colorado in the fall. She is majoring in business administration, with a goal of helping run the restaurant well into the future.
"My older brother (an engineer) and sister (a dental hygienist) want to work in business too," she confides. Most of the customers here must hope that this is the case.
"Lots of them say it feels like they are back at home (in Mexico)," she said. "I love that part of it; it feels good to be able to help people in this way."
Judging by the fact the restaurant appears busy with customers from early in the morning to late in the afternoon, a lot of Spanish-speaking clients are feeling good about being there. The happy banter seems to need no translation.
Meanwhile at the Fiesta Mansion, formerly the Masonic Lodge, lunch is being prepared for hundreds of Guatemalan immigrants attending a Sala Evangelica church service and conference that has drawn attendees from all over the nation. The service is being broadcast out on the streets and parking lots, where a group of women in their native country's dress busy themselves cooking a feast for the hundreds inside, including roasting tomatoes for the freshly made sauce.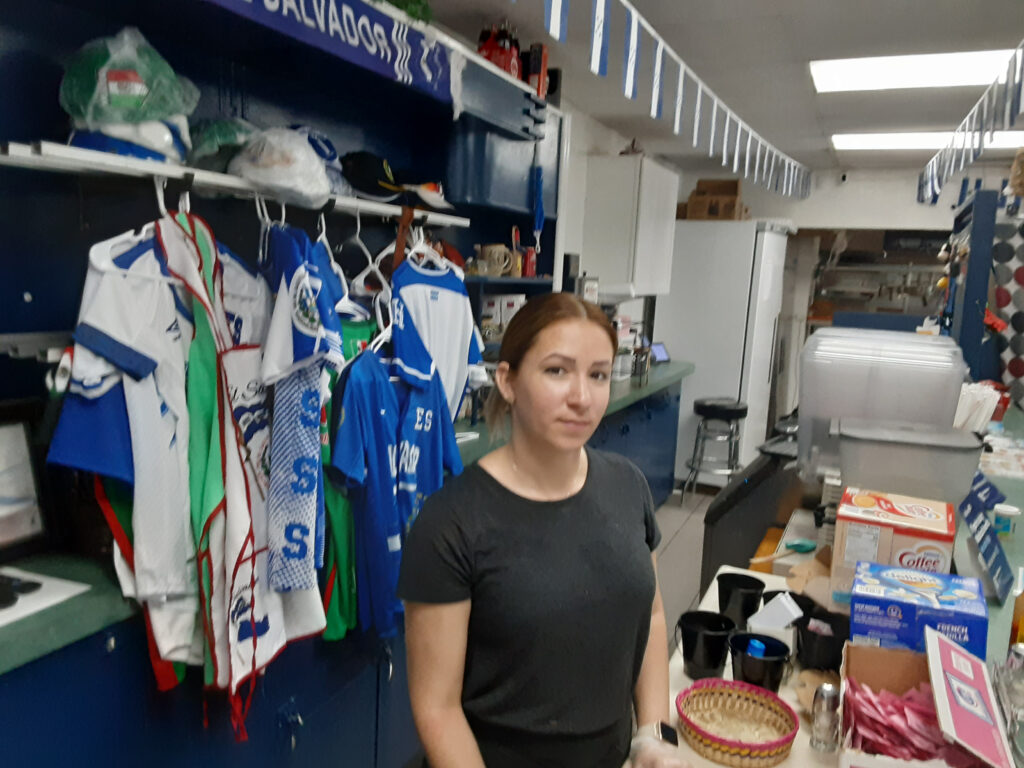 Most are quite shy, and won't let pictures be taken, but Ashley Rosales tells a reporter that they have been out here for hours getting the meal going. When the service lets out later in the afternoon, every one of the attendees seems to head straight for the food.
Mexican and Latino culture long have influenced downtown, with Mexican restaurants such as Herradura Mexican Restaurant at 1330 Eighth Ave., La Fiesta Express at 901 16th St. and others. Mexican cuisine also has influenced favorites such as Rio Grande Mexican Restaurant at 825 Ninth St. and Luna's Tacos and Tequila at 806 Ninth St.
But how many local downtowns feature a Salvadorian restaurant? Pupuseria Y Restaurante Salvadoreño fills the bill in downtown Greeley, and even after the lunch rush, it still appears to be filling seats. The restaurant serves breakfast, lunch and dinner, with rather unusual hours of 9 a.m. to 6 p.m.
Torasa Carpio will have owned the restaurant for four years in August, having stopped by then and finding out the owner was looking to sell. Luckily for Carpio, who was previously in the bail-bonds business and knew little about restauranting, she was able to keep two of the cooks from the original crew.
"At first it was really hard," she said. "Luckily, the girls here knew how to make everything from scratch," as well as how to find natural ingredients nearby.