For many years in Greeley, Distortions Unlimited was, fittingly, more of a mysterious entity.
The Greeley Tribune wrote many stories about the business, from its dealings with Alice Cooper and a series of haunted houses for Six Flags to all the monsters they'd make for the entertainment world. They were one of the most famous businesses in Greeley, especially after their hit reality show, "Making Monsters," ran for three seasons on the Travel Channel.
And yet, not many in Greeley really knew much about them, or even knew where they were located.
That was, in a way, for the best: It was a working warehouse, not a place open to the public, and many of their creepy creations weren't really fit for an elementary school tour anyway. This was fine with Ed and Marsha Edmunds, the owners and founders, except for one thing: It was kind of a lonely existence.
Ed looks a tad scary, like perhaps an old wizard or guy who played with Ronnie James Dio, but he and Marsha aren't recluses: They are both kind and loving people who want to be good residents, as cheesy as that sounds. Seven years ago, Ed found a solution: Monster Day.
Friday, June 16, the two showed off one of their many creations, a demon baby with fangs that looks happy, like he'd just seen a balloon or perhaps devoured a fellow child (Marsha brightens a bit at the last suggestion). They've named him Mutinee and he will be in the spotlight for this year's Monster Day. The two had just gotten back from Marsha's doctor appointment and were preparing for another regular, busy day.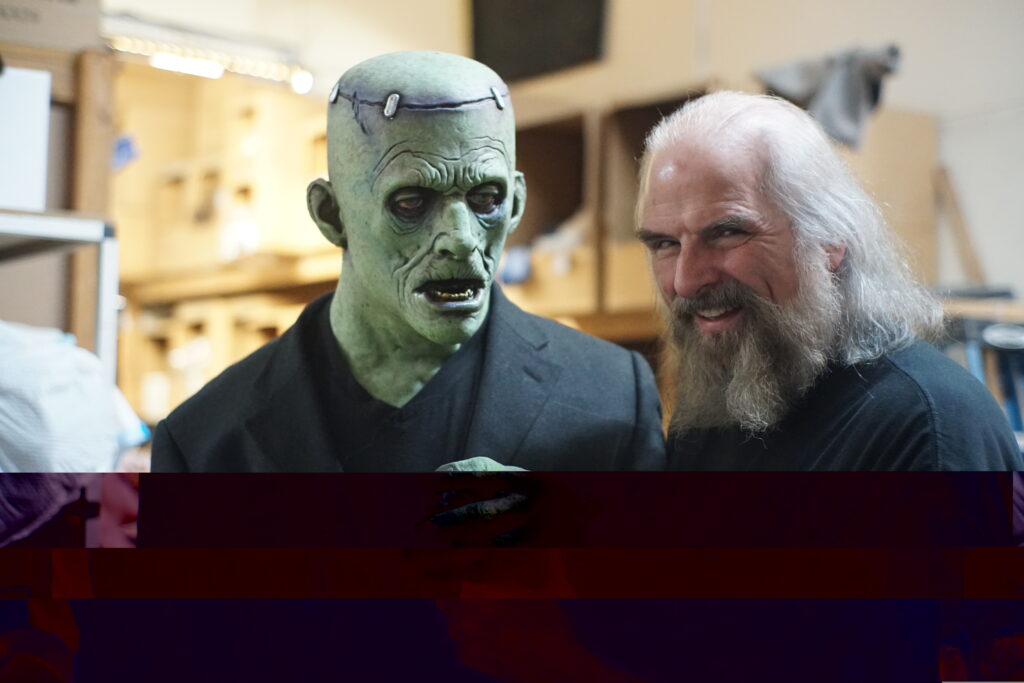 Ed, the main designer (Marsha runs the office and, quite honestly, everything else) doesn't make up new creations such as Mutinee as much, given that their online business is booming so much that releasing anything new would just stress them and their staff out: Whenever they do make something, they make 1,000 of it, and sometimes even that isn't enough to meet demand.
"We have a lot of new products to release, but we just don't dare," Ed said and laughed. "We are too busy. We work like dogs."
This is why Ed spends most of his time painting his creations and Marsha's in their office (it's really her office), located in a nondescript building in a quiet and unremarkable part of downtown Greeley. Yes, even making monsters can be humdrum.
That changes every fall, when Distortions and the city of Greeley and Downtown Development Authority partner up for Monster Day, a celebration of all things scary. Distortions brings a lot of its creations and friends with spooky stuff to show off.
"It's allowed us to connect with the city," Ed said. "There's no money in it. We don't really break even. But it's a way to give back."
Last year, as all years, they were working hard to make Monster Day happen, and so was the DDA, and both, quite frankly, wondered if it was worth it. But then a local TV station did a spot for them, and attendance doubled, and that was actually cool, because of a moment when Ed was painting masks and throwing them out into the crowd. He did 35, and the crowd kept roaring, and when he finished, they cheered the doors down. Alison Hamling, director of Downtown Experience (meaning she runs the DDA's events), approached Ed and said, "This has to continue."
He's hoping to do 50 masks this year.